What is the HVE label?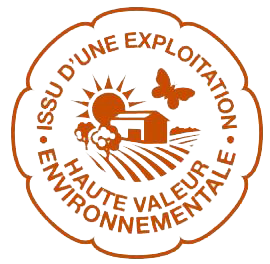 Originally, this certification was initiated by the Grenelle de l'environnement in 2007. An ambitious global system of valorization and environmental recognition : "Environmental Certification of Agricultural Operations" was born. This regulation distinguishes 3 levels of environmental certification: level 1, level 2, then level 3.
High Environmental Value (HVE) corresponds to the highest level of the environmental certification system for agricultural operations. Thus, only level 3 allows the use and mention of the "High Environmental Value" (HVE) logo. Consumers can identify the farms and vineyards engaged in particularly environmentally friendly approaches. It is supported by the Ministries of Agriculture and Ecological Transition.
The main idea is to encourage the good environmental practices of the agricultural operators and wine producers in particular, and to encourage the protection of nature.
To ensure the proper implementation of the system, the Ministry of Agriculture has decided to create jointly with the HVE Label, a National Commission for Environmental Certification (CNCE), made up of representatives of the State, agricultural unions ( APCA), approved associations for environmental protection (FNE, WWF France, LPO), the agri-food industry, distribution and consumer organizations (ANIA, Coop France, FNA, CEPRAL, ADEIC, CLCV).
Château La Rose Perrière has embarked on this approach because we firmly believe that the vineyard must be integrated into an environment for the well-being of the vines, people and the site. HVE certified since 2018, our teams carry out daily work with the constant aim of reducing environmental impact, maintaining and developing biodiversity within and around the plots and promoting the development of vine auxiliaries, essential for pests regulation.